.
sPMATSzine 1
series Zine in a Box.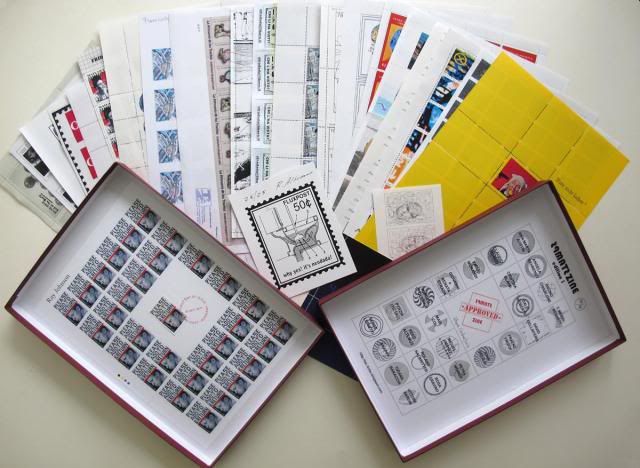 in alphabetical order:
Ana Marta Austin, Brasil
Angela Behrendt, Germany
Bruno Chiarlone, Italy
C.Mehrl Bennett, USA
Claudio Romeo, Italy
Cristina Blank, Germany
Dale Roberts, Canada
David Dellafiora, Australia
Emilio Morandi, Italy
Fraenz Frisch, Luxembourg
Giovanni e Renata Strada, Italy
John Held Jr., USA
Jurgen O. Olbrich, Germany
Mabi Col, Italy
Miguel Jimenez, Spain
Petra Weimer, Germany
Ptrzia(TICTAC), Germany
Reed Altemus, USA
Roland Halbritter, Germany
Rosa Gravino, Argentina
Serse Luigetti, Italy
Snappy, Canada
Tiziana Baracchi, Italy
Vittore Baroni, Italy
thank you very much to all artists participating for making this happen!
i hope you will enjoy the documentation as much as i did.
.